Our passenger lift cars
Created

using

the

latest

ECODESIGN

methods

right

from

the

word

go.
---
The result of this process are products with a minimal environmental impact, made possible thanks to their environmentally-friendly and 100% recyclable materials, optimised and simplified manufacturing processes, the use of highly efficient lighting and signalling technology, and a significant reduction in the weight of the cars themselves, meaning more energy-efficient lifts throughout their useful life.
Life cycle assessment in accordance with ISO standards 14040-14044, CML-2001 impact assessment method and Eco-indicator analysis


Minimal environmental impact

Made using 100% recyclable materials
DOWNLOAD CATALOGUE
Choose the model which best meets the needs of your project
Easy installation and maintenance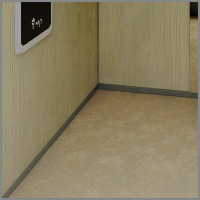 Better adapted floors
Easier installation thanks to a more adaptable design, meaning your car's floor will be a perfect fit.
Hinged operating panels
For easy access to carry out maintenance.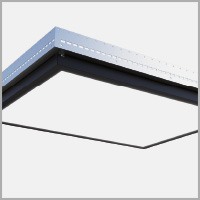 LED lighting
Guaranteed to last at least 2 years, meaning
less time spent on maintenance.
Lighter, easy-to-install wall panels
Now easier to install thanks
to their lighter weight and new fixtures.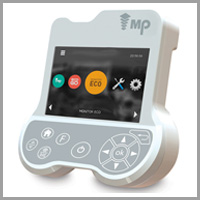 Integration
With the MP ecoGo controller.
Pre-wiring with connections
Making installing lighting easier.
Less noise
Inside the car, thanks to
wall panels made from materials
with vibroacoustic properties.
Height optimisation
Of the car, thanks to
new lighting
options.
Less vibrations
Inside the car, meaning
greater comfort.
More information
For users, thanks to
the TFT display.
More floor space in the car
Thanks to thinner
walls.
Operating panels
Versatility and exceptional design at your fingertips
We have a wide range of column and medium-height operating panels. Choose from a variety of different colours, go for a stainless-steel finish or opt to have a photo of your choice (including one from our image bank) printed on your operating panel.
RANGE OF OPERATING PANELS
Car Catalogue
Endless aesthetic and functional possibilities
A wide range of finishes for operating panels,
walls, floors and ceilings.
Watch CarEvolution video
MP CarDesigner
Imagine your dream car and we'll do the rest
A tool with endless possibilities.
Design your car wherever and whenever you want.